Oncological & Radiological Sciences
Oncological and Radiological Sciences (ORS) cluster is one of the six main clusters that serve as the foundation group for Advanced Medical and Dental Institute (AMDI), Universiti Sains Malaysia. The ORS cluster members consist 26 lecturers of various expertise with clinical and non-clinical background as well as well-trained scientific officer and research officer.
The aims of ORS cluster are to develop comprehensive multi-disciplinary research based on oncology and radiology sciences. The cluster aims to enhance basic knowledge in the field of oncology and radiology in clinical applications through the use of new methods in cancer diagnosis and therapy.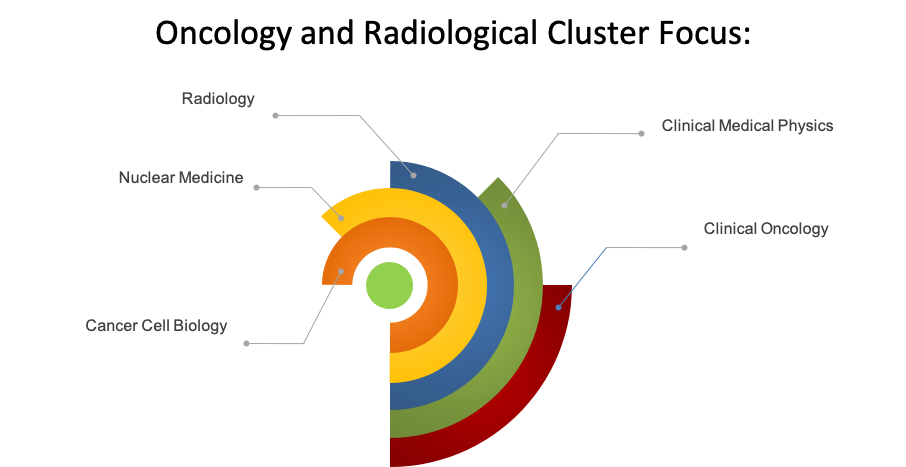 Moreover, ORS cluster also aims to establish research cooperation in the field of oncology and radiology with relevant research institutions at national and international levels. This is achieved through teaching and training of the researchers and medical professionals in the field of ORS, focussing towards the advancement of patient care. To date, the ORS cluster have established national and international MoA with The Christie NHS Foundation Trust, UK, National Institute of Radiological Sciences Japan, National Cancer Institute, Putrajaya and other institutions.