HUSM@Bertam
HUSM@Bertam (previously known as Clinical Trial Complex) (IPPT), Universiti Sains Malaysia (USM), were officially launched on 20 September 2004 in Bertam Indah, Kepala Batas, Penang. In line with the development of HUSM@Bertam, the clinical services are now located in the HUSM@Bertam, Kepala Batas, Penang.

The complex is equipped with the latest medical and dental facilities including specialist clinics, inpatient ward and daycare unit. HUSM@Bertam offers medical and dental expertise services as well as executive health services in various fields such as surgery, pediatric, family medicine, radiology, oncology, nuclear medicine, anaesthesiology, orthodontics and prosthodontics.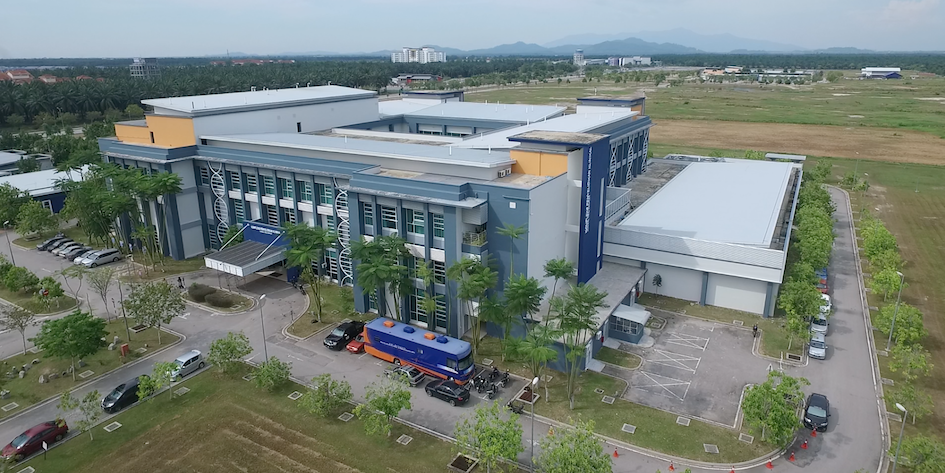 HUSM@Bertam also provides medical support services such as rehabilitation, diagnostic laboratories and pharmacy. HUSM@Bertam is the only cancer referral centre in the northern region of peninsular Malaysia (under USM and the Ministry of Education Malaysia) providing comprehensive expertise, equipment and treatment comprised of chemotherapy, radiotherapy and brachytherapy.

With the latest medical and dental care offered here, it is hoped that HUSM@Bertam will become a respected and well known clinical centre in Malaysia and internationally.
---
Services
---
Patient & Visitor Information

Registration Fee
Outpatient charges (According to HUSM charges)
TYPE OF FEE

FEES

Specialist Clinic

a) Referral from government hospital

FREE (First visit)

b) Referral from private hospital

RM30.00 (First visit)

c) Follow-up

RM5.00

The cases listed below are free-of-charge

a) Government employee

With guarantee letter

b) Public school student

(18 and below)

With letter from the school


c) Welfare cases

With welfare card

d) Disabled

With disabled card

e) Retiree

With retiree card
*Non-Malaysian Charges are double the fees listed above

Document Required at Time of Registration
1. Identification card / Passport / Birth certificate
2. Guarantee letter (for government employees) – 6 months/ Letter from the school – 6 months
3. Referral letter (Hospital/clinic)
4. Retiree card/Staff card (USM/AMDI)
5. Welfare card (Disabled)

Registration & Visiting Time
Registration
Visiting Time


Monday - Thursday

Monday - Friday

8.15 am - 12.30 pm

1.00 pm - 2.00 pm

2.15 pm - 4.30 pm

5.00 pm - 7.00 pm

Friday

Friday Saturday Sunday & Public Holiday

8.15 am - 11.30 am

1.00 pm - 7.00 pm

2.45 am - 4.30 pm
---
Contact
| | | | | | |
| --- | --- | --- | --- | --- | --- |
| | Department | | | Contact Number | |
| | Operator | | | 04 - 562 2888 | |
| | Specialist Clinic | | | 04- 562 2610 / 2611 | |
| | Dental Clinic | | | 04- 562 2288 / 04 | |
| | Registration Counter | | | 04- 562 2604 | |
| | Oncology Clinic | | | 04- 562 2201 / 2203 | |
| | Rehab Unit | | | 04- 562 2362 / 63 | |
| | Imaging | | | 04- 562 2651 / 52 | |
| | Intergrative Clinic | | | 04- 562 2359 | |
---
Location
HUSM@Bertam
Universiti Sains Malaysia
Bertam 13200 Kepala Batas
Pulau Pinang Malaysia
Tel : 604-5622888
Fax : 604-5622468