LIBRARY COLLECTION
Open Shelf Collection
Fiction Collection
Reference Collection
Serials
Theses Collection
A large proportion of the books in the collection is on Medicine and its related fields. These books are classified according
to the National Library of Medicine Classification System
The Fiction Collection consists of light reading material and story books in BM and English.
This collection consists of reference material such as bibliographies, directories, encyclopedias, dictionaries, etc.

This collection consists of
Current Journals, Bound Journals, Serials Monograph, Annual Reports and all other serials publications and magazines in electronic
format (CDROM and online).
Thesis collection can only be used within the Library. All title are searchable through Library OPAC by author, title or subject.

read more ...
read more ...
read more ...
read more ...
read more ...
Some collections in libraries have symbols to facilitate the collection of search, retrieval and reconstruction materials on the shelves. Lowercase that are listed as starters in the call number. Location symbol are as follows :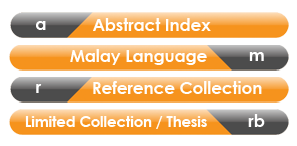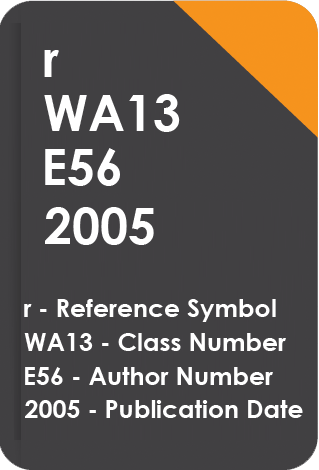 Listed below are the letters and titles of the main classes of the National Library of Medicine.