COVID-19: AMDI RECEIVED INTUBATION BOX CONTRIBUTED FROM MEMBER OF PARLIAMENT OF KEPALA BATAS SERVICE CENTER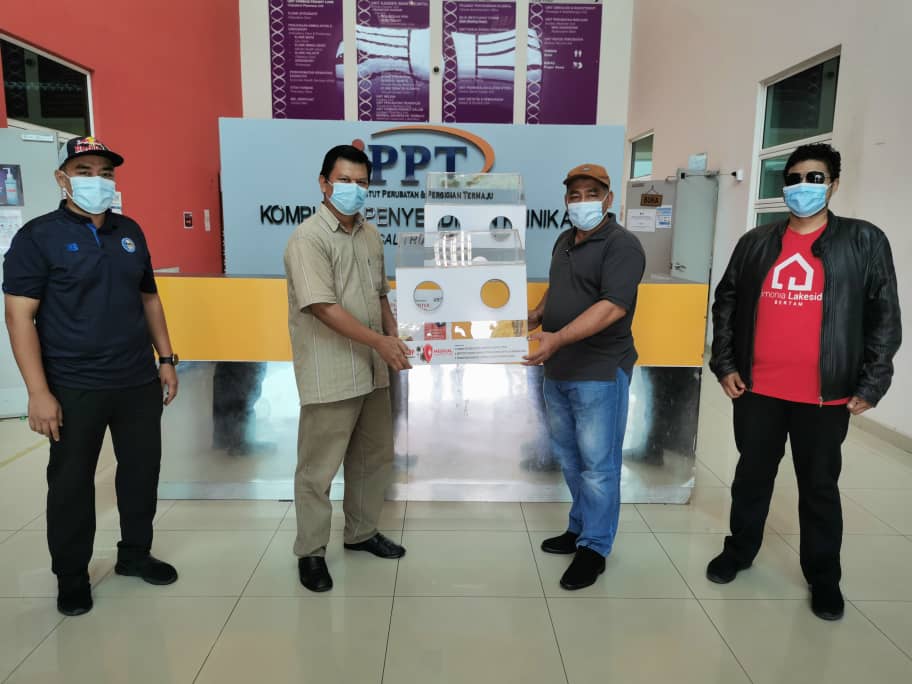 BERTAM, April 23, 2020 – Advanced Medical and Dental Institute (AMDI), Universiti Sains Malaysia (USM) recently received Intubation Box contributed by the Member of Parliament Kepala Batas cum Minister of Youth and Sports, YB Dato' Sri Reezal Merican Naina Merican.
The contribution was presented by the Political Secretary, Dato 'Ahmad Darus, who represented the Minister of Youth and Sports to the Deputy Director of Research and Networking Division, Dr. Hasni Arsad, representing the Director of AMDI.
"This Intubation Box project is a special project by the Limonia Lakeside Bertam Residential Association (LARA) aimed at assisting front liners in dealing with the challenging situations today," Ahmad said, while handing the contribution.
According to Hasni, AMDI is very appreciative towards the contribution as it helps the AMDI frontline staffs, especially during the treatment process and during surgical operations.
"AMDI is also one of the institutions selected by the Ministry of Health (MOH) to conduct the COVID-19 detection laboratory test," he said, when receiving the contribution.
Also present were LARA President, Mohd Taufik Abd Wahab, and UMNO Youth Chief, Ustaz Naim Salleh.
Text: Muhammad Sallehuddin Abdul Hamid / Photo : Dr. Hasni Arsad