COVID-19: SAINS@BERTAM BECOMES THE TEMPORARY OPERATION FOR HKB'S STATIC BLOOD DONATION CENTRE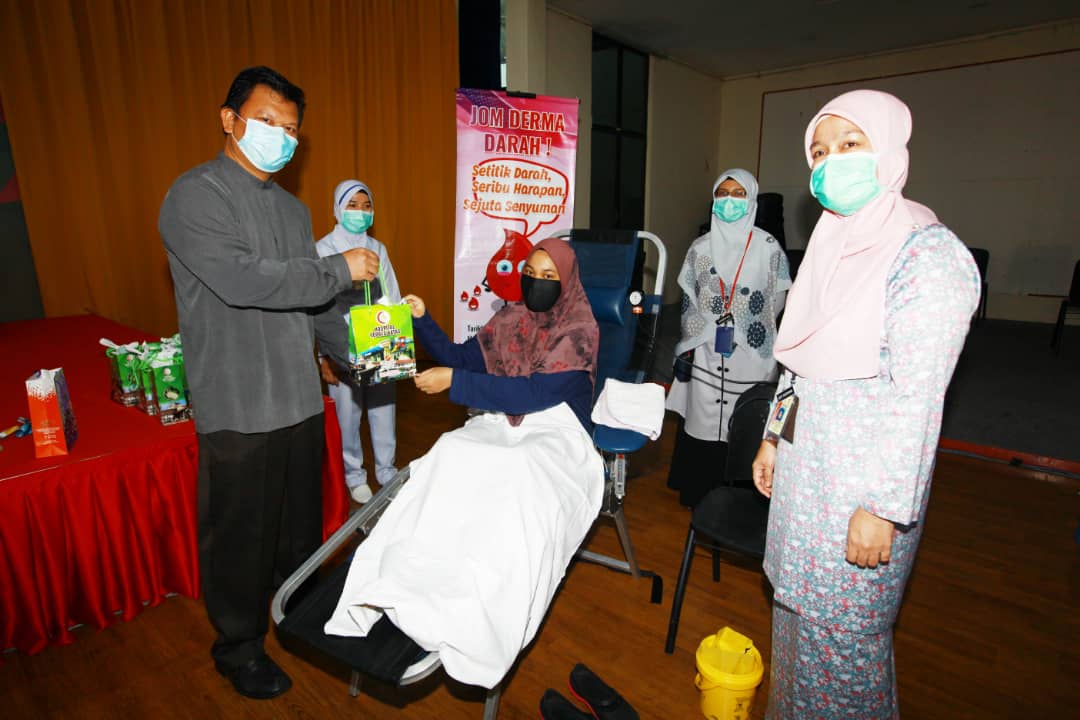 KEPALA BATAS, April 21, 2020 - Al-Azhari Hall, at SAINS@BERTAM, Advanced Medical and Dental Institute (AMDI) has become the temporary blood donation center for Hospital Kepala Batas (HKB) following the COVID-19 outbreak.
The donation center began its operation yesterday, April 20, 2020 until further notice, depending on the current state of the country.
The Deputy Director of AMDI Research and Networking Division, Dr. Hasni Arsad said, "AMDI is glad to assist HKB to provide a place for blood donation activities."
"It is the responsibility of the AMDI to assist the community especially in the battle against the COVID-19 virus, and we are ready to help at all times," he said on behalf of the Director of AMDI.
According to the Deputy Director of Management HKB, Dr. Suhaila Ismail, the hospital is grateful to the AMDI USM for providing the hospital a place to host this Static Blood Donation Center.
"AMDI's cooperation in this matter is greatly appreciated, and it helps to curb the spread of the COVID-19 outbreak. As of now, the public can come here to donate blood and do not need to go to HKB to avoid exposure to COVID-19 infection."
"Meanwhile, donors are reminded to practice social distancing as recommended," she said when attending the blood donation center here today.
For information, for those who wish to donate blood, the HKB's Static Blood Donation Center at the Al-Azhari Hall at Sains@Bertam operates from 9.00 am to 3.30 pm from Monday to Thursday, and 9.00 am to 1.00 pm on Friday.
Donors can fill in the blood donation trip slip which is accessible via the following link https://forms.gle/eSdcnyag1yKGMoaz5.
Hopefully, through this joint initiative, we will be able to overcome the blood supply shortage faced by Hospital Kepala Batas while ensuring public confidence to come to donate blood in safe premises.
Text : Mohd Faisal Jamaludin / Photo: Norizan Ishak