CANCER SURVIVOR MALAYSIA EMPATHIZING AMDI'S CANCER PATIENTS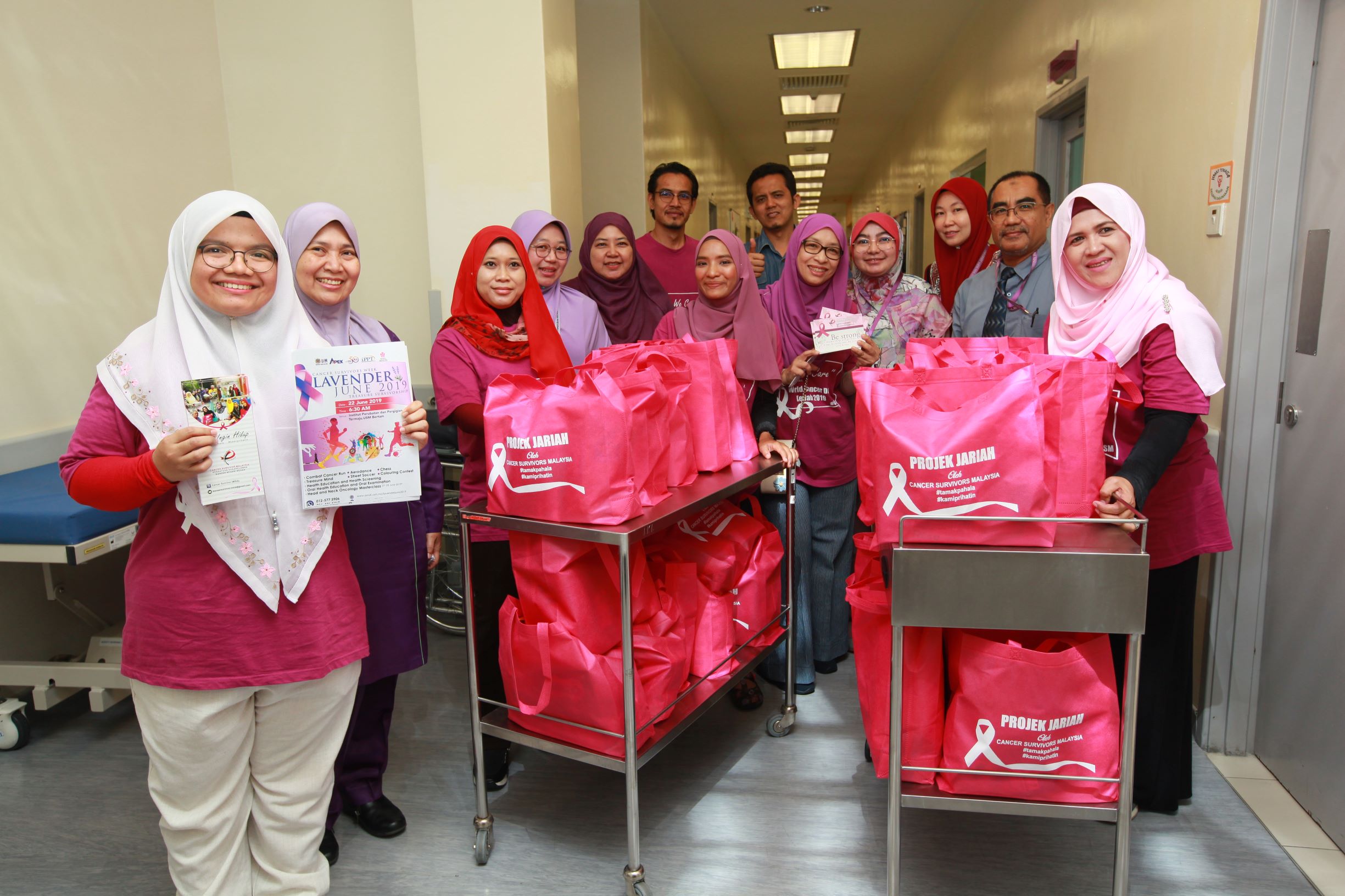 BERTAM, 2nd April 2019 – Live by the motto 'I Want to Survive' has been driving the Cancer Survivor Malaysia (CSM) and Kedah Volunteer Cancer Association to keep on serving and provoding the needed moral support to cancer patients. The group also has been visiting the patients in regular basis in order to attend to their needs such as food and finance.
The Founder of CSM, Mrs Zuraini Kamalhopes that their small contribution could ease the burden of the patients and their family. Zuraini also expresses her wish for their little act of kindness could impact the patient positively and create the sense of caring and heartening to them.
A total of 40 cancer patients from Advanced Medical and Dental Institute (AMDI) had received the donations from CSM during the program. and they could not hide their happiness as they were very grateful for the visit and donations. Their representative also heartfeltly thanked the visitors from both organization for the help and concern.
AMDI was represented by , the Director of AMDI, Universiti Sains Malaysia (USM), Prof. Dr. Syed Azhar Syed Sulaiman: Deputy Director of Clinical, Sustainability and Standards, Dr Noor Khairiah A. Karim: Dr Fitreena Anis Amran, Coordinator of Palliative and Home Visit during the visit.
Text: Muhammad Sallehudin Abdul Hamid / Foto: Norizan Ishak dan Amir Zaidi.
Last updated on .
Hits: 294