MORE THAN 800 PARTICIPATED IN COMBAT CANCER RUN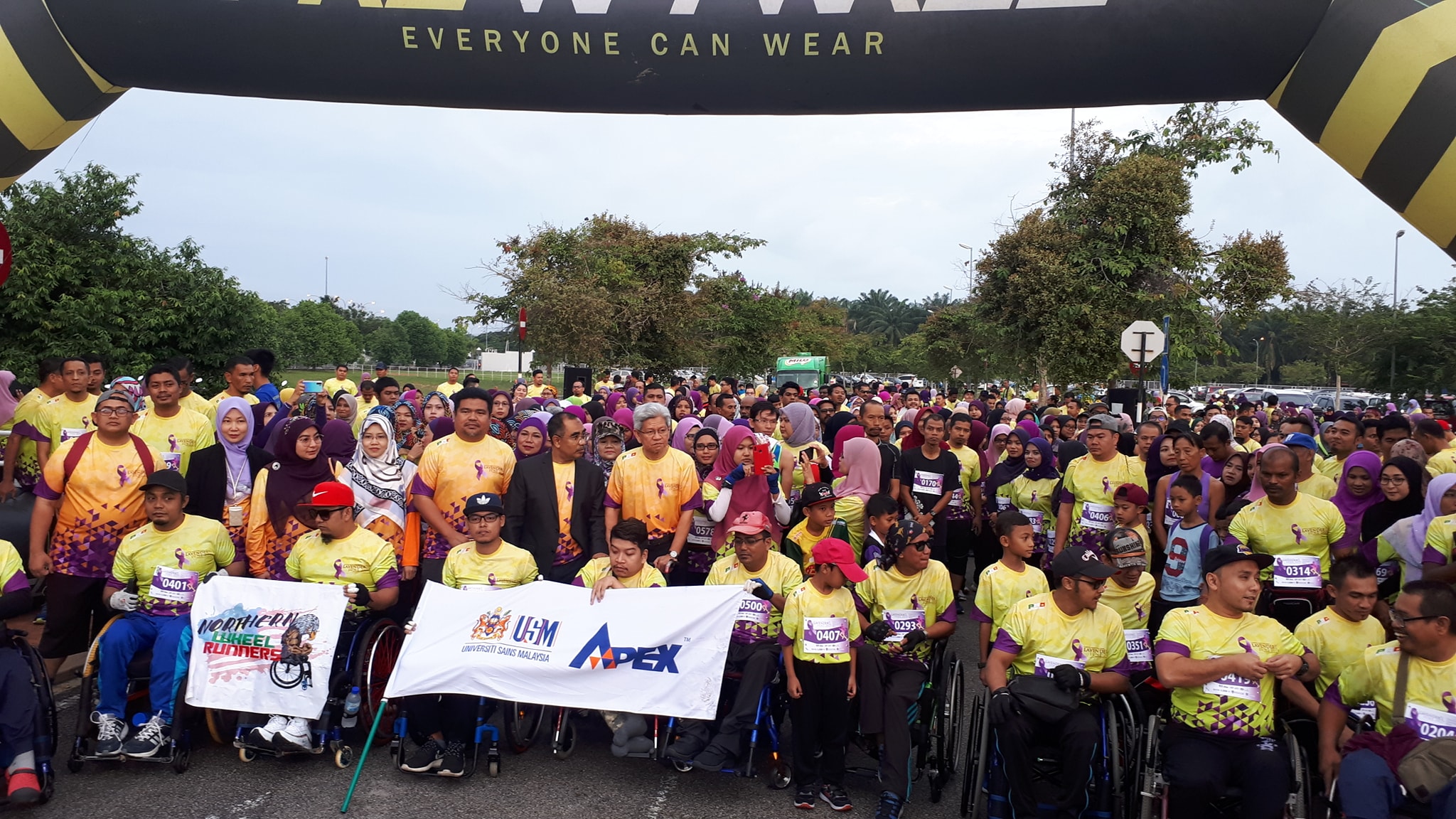 BERTAM, 22 June 2019 – More than 800 participants joined "Combat Cancer Run" in conjunction with "Cancer Survivors Week – Lavender June 2019". The event was held to pay respect to cancer survivors whom are managing their disease, as well as to create awareness of cancer disease among public.
Advance Medical and Dental Institute (AMDI), USM have successfully introduced the role AMDI as a leading institute in treating cancer patients in this region, through this event..
According to Penang's Agriculture & Agro Based Industry, Rural Health and Development Exco member, YB. Dr. Arif Bin Bahardin government and private industries should play their roles in supporting cancer patients in their own ways.
"Every programme is conducted as a sign of support to cancer patients in order to motivate them striving to live a better daily life", he said.
"Penang government is also committed in giving full support to every health related programmes launched in this state in sincere effort to raise the health quality of Penangites especially and Malaysians generally', he added during officiation of this programme on behalf of Chief Minister of Penang.
The 5.5 kilometres run's launching event was officially marked by YB Dato' Ir. Hj. Ahmad Zakiyuddin Bin Abdul, first Deputy Chief Minister of Penang, in the morning.
This 'Cancer Survivors Week-Lavender June 2019' programme also managed to get support from various government and private institutes for its success. Besides 'Combat Cancer Run' there were other activities organised on that day which include 'Cerdik Catur', colouring competition for children, street soccer and archery.
This programme also held some academic based activities in nearby schools as well as mass public throughout this week. Amongst the programmes are Young Scientist & Little Doctor programme, Head & Neck Oncology Masterclass, Cancer awareness campaign and Health Checkup.
During the same event, Oncology & Radiotherapy Service and Digital Mammography Service was also launched by Dr Afif. The in-house two and three dimensional mammograms machines have the capacity of producing clear image and detailed results as compared to the previously used analog machine.
The opening ceremony was also graced by the presence of AMDI's Director, Professor Syed Azhar Syed Sulaiman on behalf of USM's vice chancellor; President of Heritage Association of Malay Massage, Tuan Syed Mahdi Syed Faozi Barakbah; Director of Pusan National University, Korean Medicine Hospital, Professor Dr. Byung Cheul Shin and Branch Director of Hungary Properties Berhad, Jonathan Chan.
Text: Mohd.Faisal Bin Jamaludin.