AMDI, THE THIRD DESTINATION OF 50-YEARS USM TORCH RUN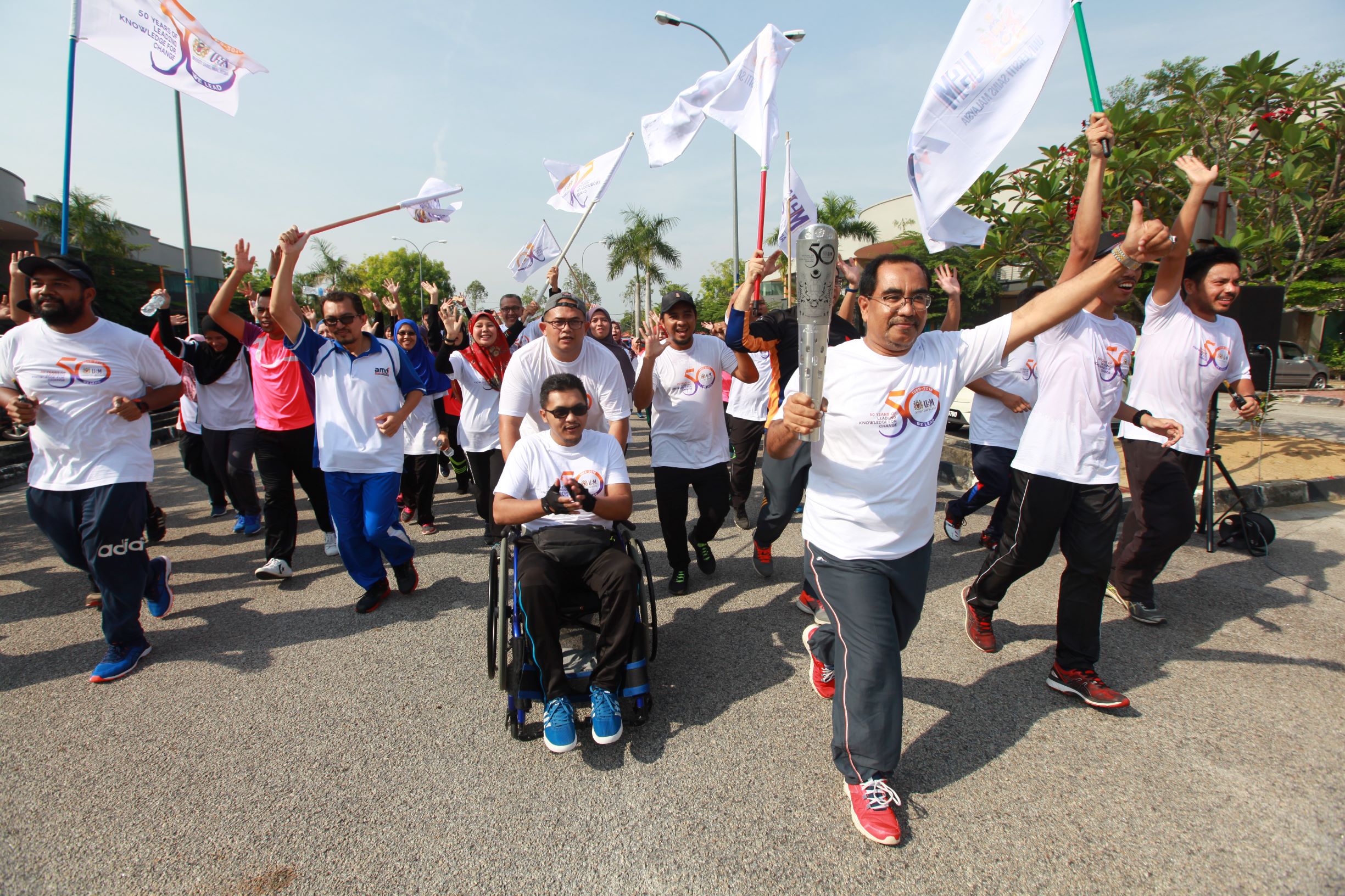 BERTAM, April 26, 2019 - vanced Medical and Dental Institute (AMDI) became the third destination of the Torch Run in conjunction with the USM's 50th Anniversary which started from the USM Health Campus on April 23 and before made a stop at the Engineering Campus, Nibong Tebal, Penang yesterday.
The Torch Run at the AMDI started from the Clinical Complex, Bertam to the SAINS@BERTAM which is in Kepala Batas. These six kilometres run passed along the Bertam and Kepala Batas area of ​​Penang.
The run was launched by the Deputy Director of Clinical, Sustainability and Standard, Dr. Noor Khairiah A. Karim, and 100 staff members had participated in this torch run event which was also accompanied by the USM Bikers. .
At the ceremony, the USM's 50-years torch was handed over to the Director of AMDI, Professor Dr. Syed Azhar Syed Sulaiman, who also co-ran at the end as a gimmick to the 50-years USM Torch Run at the SAINS@BERTAM.

The ceremony concluded with the handing over of the USM 50-years torch by Prof. Dr. Syed Azhar to Mohamad Abdullah, the Senior Deputy Registrar, Students Development Affairs and Alumni Division representing USM Registrar.
Subsequently, the torch was rallied to Padang Kota by the USM Bikers and the fourth run began from Padang Kota through Georgetown City before ended at USM Main Campus in conjunction with the 45th Annual Sports Tolls (TOT) officiating ceremony in the evening.
Text: Mohd Faisal Jamaludin/Foto: Norizan Ishak