"BOOKS & COFFEE TROLLEY ROUND" FAVORS THE READING COMMUNITY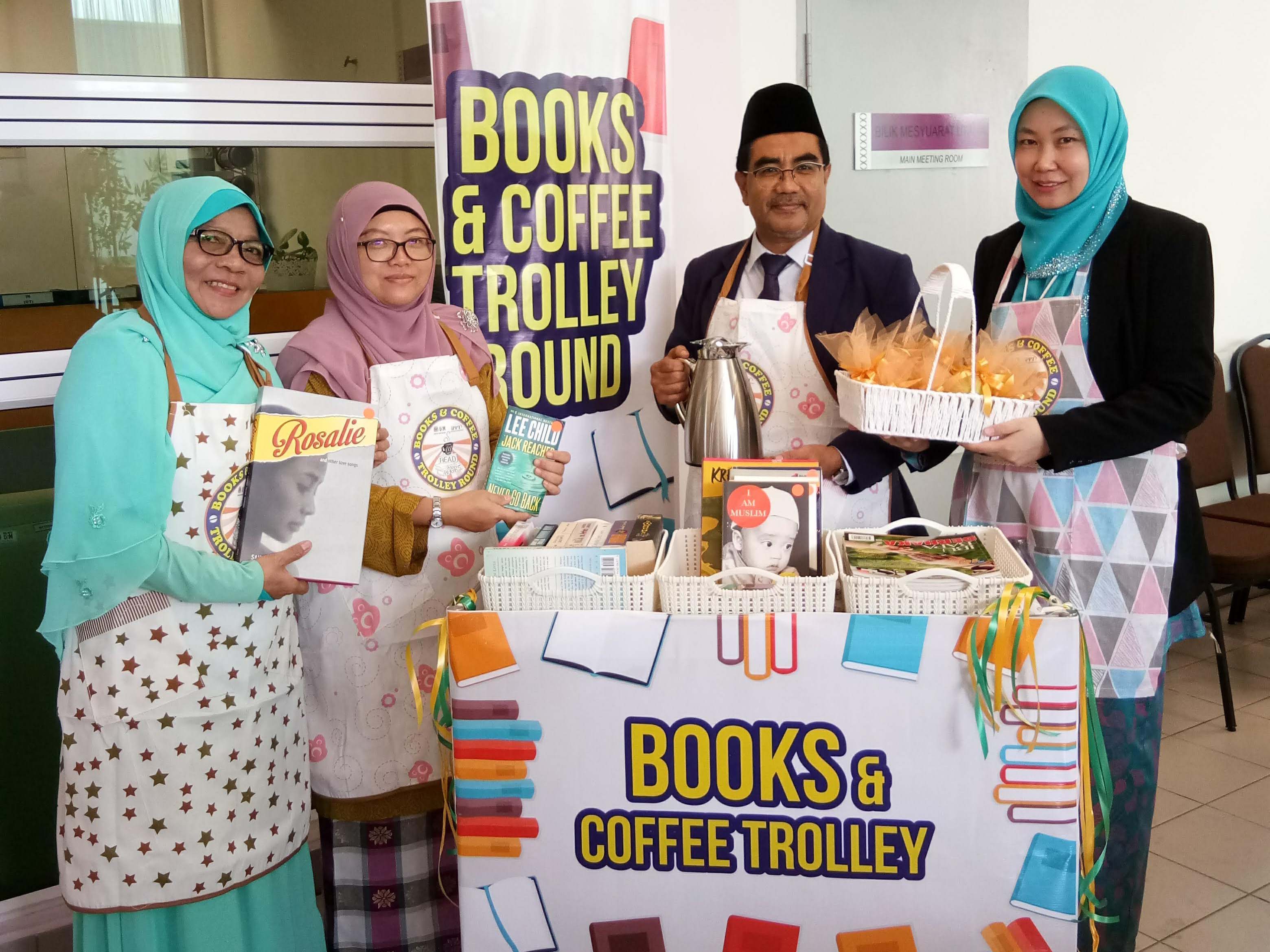 KEPALA BATAS, 29 April 2019 - "Books & Coffee Trolley Round" launched by IPPT Director, Professor Syed Azhar Syed Sulaiman in conjunction with Hilal Ramadhan programme today.
According to Associate Professor Dr. Bakiah Shaharuddin, this program is a spin off project from our "Jom! Derma Buku" (Let's Donate Books) campaign launched by IPPT Library.
"We received a huge book donation from IPPT staff which prompted us to set up a Free Books Corner outside of the library at SAINS@Bertam location, Research Complex and Clinical Complex. Here anyone can just pick a book to enjoy from various titles without the hassle of borrowing or returning them," she said when launching the trolley.
"Books & Coffee Trolley Round" program sprouted as a voluntary program where staff and volunteers visit our in-patient and day-care wards on a weekly basis. Volunteers would serve coffee, tea and other refreshments, and of course offering reading materials such as fiction, non fiction, comics, magazines, religious books, motivation books, etc. This is also to show our support, compassion and motivation to our patients, whom are mostly cancer patients.
If you would like to contribute to our programme please contact our Librarian for further information.