IPPT HAS ORGANISED "MAJLIS HILAL RAMADHAN DAN PERSARAAN STAF 2019"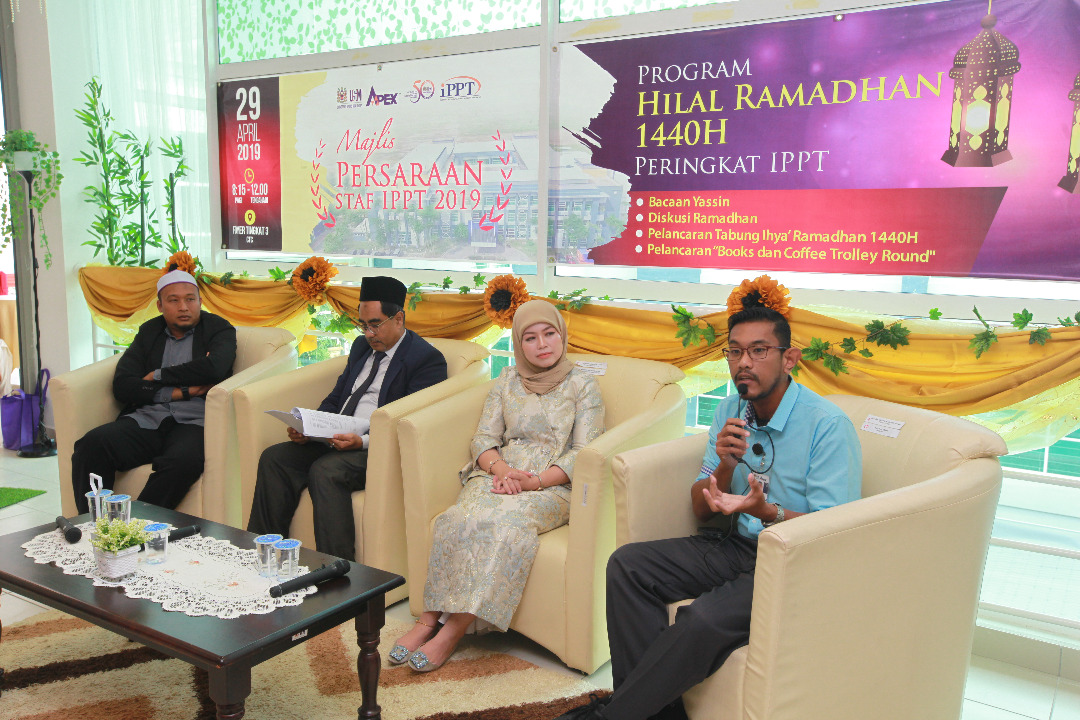 KEPALA BATAS, 29 April 2019 – The Advanced Medical and Dental Institute, USM has organised "Majlis Hilal Ramadhan dan Persaraan Staf 2019". The event was held at the Clinical Complex and was attended by 300 staff.
Among the activities held were forum sessions on fasting and health. Panel members consist of IPPT Directors, Prof. Dr Syed Azhar Syed Sulaiman; Director of USM Islamic Center, Ustaz Mohamad Shukri Osman and Family Medicine Specialist, Dr. Mastura Sopian.
A total of 13 retirees were also celebrated in this event.
The event was held to celebrate the fasting month which begins next week. Fasting the month of Ramadan is also one of the five pillars of Islam.