USM LECTURER HONORED WITH ANAK SARAWAK AWARD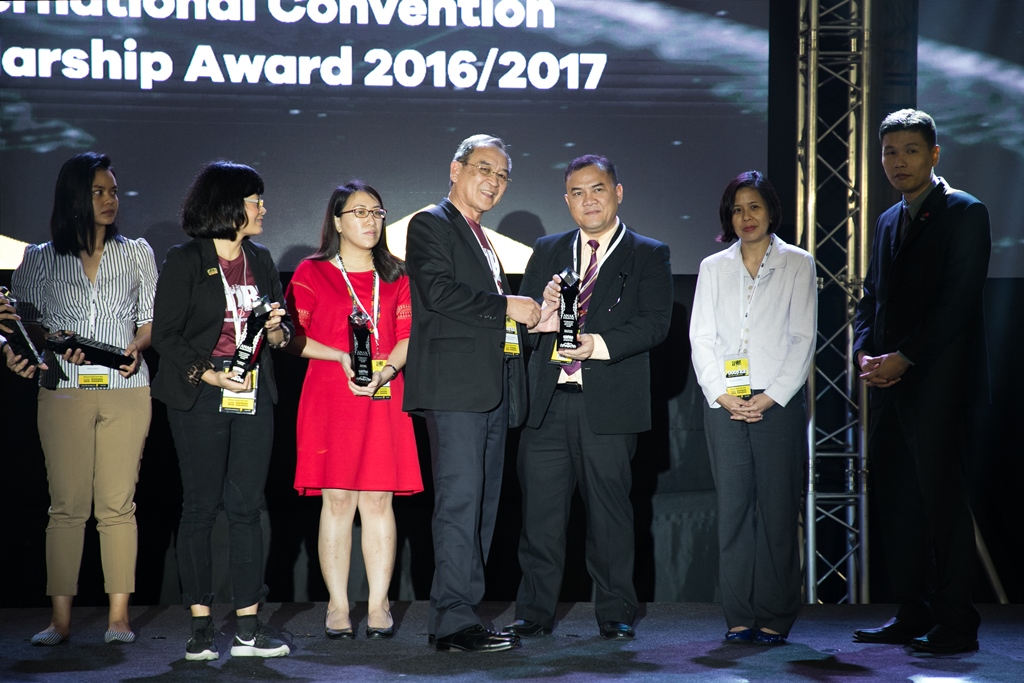 KUCHING, Sept 3, 2018 - Universiti Sains Malaysia (USM) once again made a name for itself when its lecturer, Assc. Prof. Dr. Doblin Sandai received a recognition at the 9th Anak Sarawak Award Ceremony that took place in conjunction with the Business Events Tribal Meet (TriBE 2018) held August 24th, here.
The award ceremony is an initiative of the Sarawak Convention Bureau (SCB) which aims to recognize achievements of locals as well as individuals that bring prestige to Sarawak nationally and internationally in the sectors of economy, education, facilities, and recreation.
Dr. Doblin received the International Convention Scholarship Award (ICSA) from the Chairman of Sarawak Convention Bureau, Tan Sri Dato' Sri Dr. Muhammad Leo Toyad.
ICSA is an award granted to individuals that promote Sarawak through organizing international conferences with as many participants possible from outside of Sarawak.
According to Dr. Doblin, he is deeply gratified by the award and is determined to bring pride to Sarawak in its education sector particularly in science and technology, in line with his profession as a lecturer and scientist.
Dr. Doblin is a lecturer at Advanced Medical and Dental Institute (AMDI), USM Bertam, Kepala Batas, Penang with expertise ininfectious disease concerning microbial infection.
Text: Muhammad Sallehuddin Abdul Hamid/ Photo: Biro Konvensyen Sarawak