AMDI FLIES JALUR GEMILANG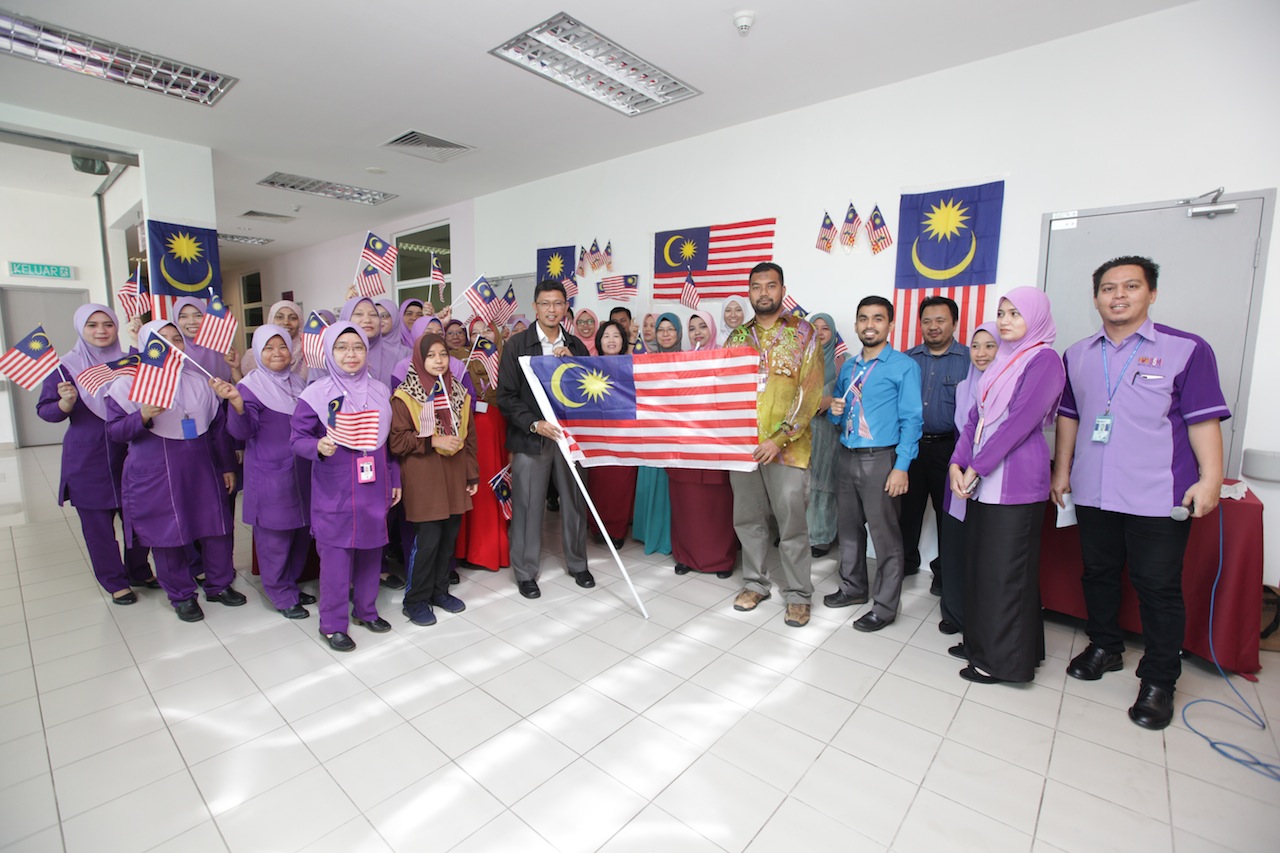 BERTAM, August 30, 2018 – Advanced Medical and Dental Institute (AMDI), Universiti Sains Malaysia (USM) did not miss commemorating the country's independence in conjunction with independence month. The celebration was made livelier with the 'Fly Jalur Gemilang' program which various staff participated in.
According to the Deputy Director of Clinical, Sustainability, & Standard, Dr. Muhamad Yusri Musa, we should express the spirit of patriotism as a symbol of love and loyalty to the nation.
"The independence we currently have is from the sacrifices made by the previous generation who fought hard for our independence, so that the post-independence generation can live a prosperous and peaceful life," he said.
"To celebrate the country's 61st National Day, the department took the initiative to organize the program 'Fly Jalur Gemilang' which is aimed at fostering patriotism among the staff," he added.
The event also saw a symbolic handing over of Jalur Gemilang from AMDI's Pharmacy Officer, Mohd Ikhwan Hashim to Dr. Muhamad Yusri Musa.

Text : Muhammad Sallehuddin Abdul Hamid / Photo : Norizan Ishak