USM TOPS THE 14th KIK UA CONVENTION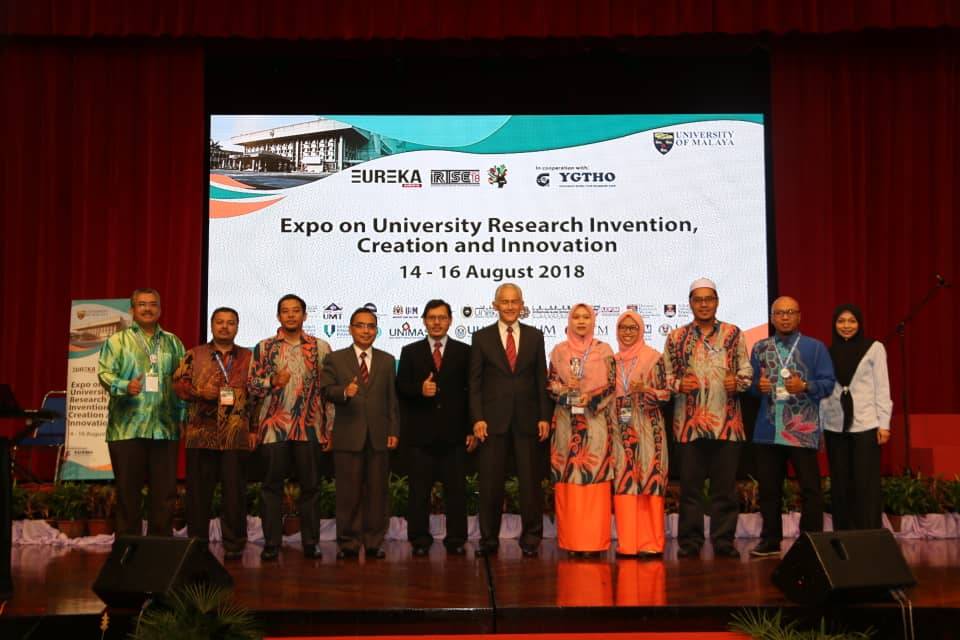 KUALA LUMPUR, Aug 16, 2018 - Universiti Sains Malaysia (USM) was honored as the overall winner of the 14th Innovative and Creative Group Convention (KIK) at public university level represented by R3 Galaxy Group from Advanced Medical and Dental Institute (AMDI).

The 3-day convention was hosted by Universiti Malaya (UM).

USM is also the champion of the Technical Category through R3 Galaxy Group while Protech group was announced as the champion for the Management Category.

Protech Group from AMDI was also awarded with the Best Innovation Award at the convention.

According to the R3 Galaxy Group's leader, Syuhadah Sufian, she is proud and grateful for the achievement.

"As the group leader, I am content and grateful with the outcome of the teamwork between our group members and the partnering groups which has come to fruition. This success is a joint accomplishment of AMDI and USM," she said after her group was announced winner.

"This achievement does not stop thus far; we will intensify our efforts to continue creating more achievements in the future especially internationally in October which will be held in Singapore," she added.

R3 Galaxy produces their innovative Pro-Gait 17 product which is a tool to aid patients with problems walking. Utilization of this tool enables the reduction of the treatment period while maintaining the same quality of treatment and speeding up the recovery period.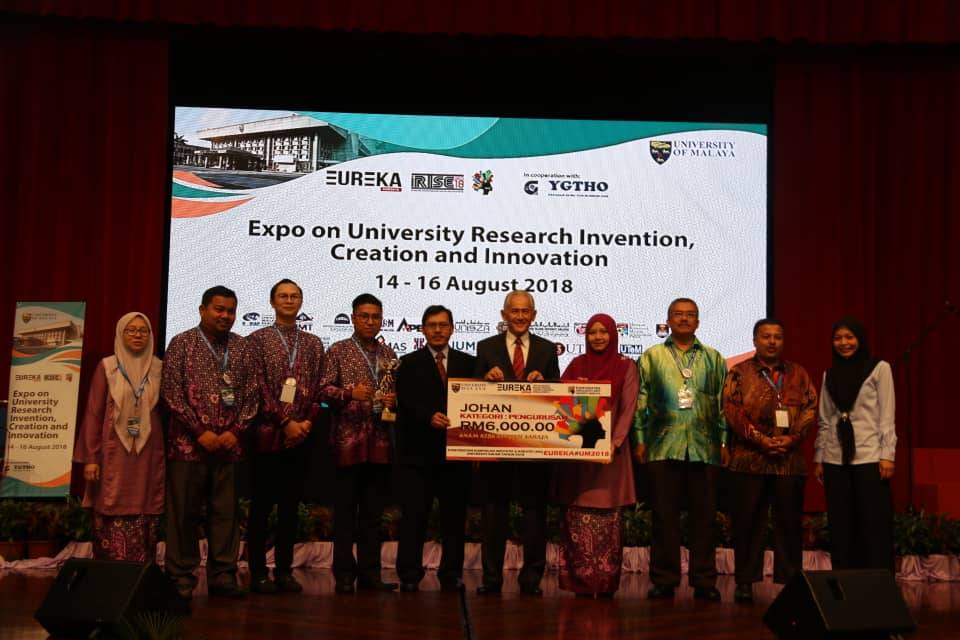 The Closing and Award Presentation Ceremony was officiated by Datuk Ir. (Dr.) Abdul Rahim Hj. Hashim, the Vice Chancellor of Universiti Malaya at Tunku Cancelor Hall.

Also celebrating the success were the Deputy Vice-Chancellor of Student Development Affairs and Alumni of USM, Profesor Dato' Dr. Adnan Hussein and the Registrar of USM, Dr. Musa Ali.

Text: Mohd Faisal Jamaludin / KIK Team USM