Welcome Message
DIRECTOR'S WELCOME MESSAGE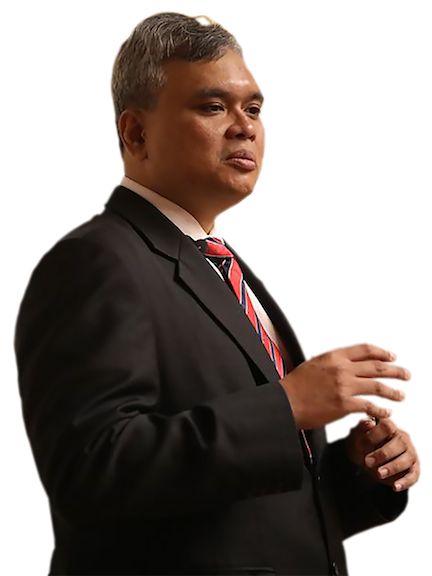 Assalamualaikum & Salam Sejahtera
Advanced Medical and Dental Institute (IPPT) was first established on October 16, 2002 upon the Cabinet decision to establish IPPT at Bertam Kepala Batas, Penang under the governance of Universiti Sains Malaysia (USM)
IPPT is a research institute focusing on three key components which are clinical services, research activities and postgraduate academic programs. This institution aims to produce competent, holistic and modern medical as well as dental specialist equipped with state-of-the-art practices, who are also capable to lead new discoveries for global benefit.
Furthermore, the key factor of IPPT's research aspects has led to the establishment of a research clusters aimed at driving advanced research in medicine, dentistry and health in order to fulfill not only for Malaysia's needs but regional and global countries as well. Hence, the research clusters with thier respective research thrusts in IPPT are Infectomic Cluster, Integrative Medicine Cluster, Regenerative Medicine Cluster, Lifestyle Science Cluster, Craniofacial Science & Biomaterial Cluster and Cluster of Oncology & Radiology Science.
In order to ensure IPPT stays relevant at the international arena, collaborative initiative with external partners in academic and research have been intensified. This is particularly in line with the demanding development of the Industrial Revolution 4.0 (IR 4.0) of which require IPPT position itself with strategic plans in terms of medical and healthcare areas to ensure the sustainability of the institution. IPPT always look forward to reach out and enhance our network with renowned institutions with similar interests particularly in medical expertise and technology.
In addition, IPPT also plans to attract more local and international students to enrol our postgraduate programmes. With regards to academic programme, IPPT marked a proud history as the first institution in Asia that offers medical specialist training in Transfusion Medicine. Besides that, IPPT is also the only institution that offers Nuclear Medicine Program in the country. Therefore, IPPT is optimistic in the effort to improve the quality of learning and public health in general and is willing to work with all parties to uphold this institution in the eyes of the world.

Wassalam.
Professor Dr. Tunku Kamarul Zaman Tunku Zainol Abidin
Director
Advanced Medical and Dental Institute
Universiti Sains Malaysia