USM'S VICE CHANCELLOR CELEBRATED ASNAF GROUP AND ORPHANS AT IPPT'S PREMIER IFTAR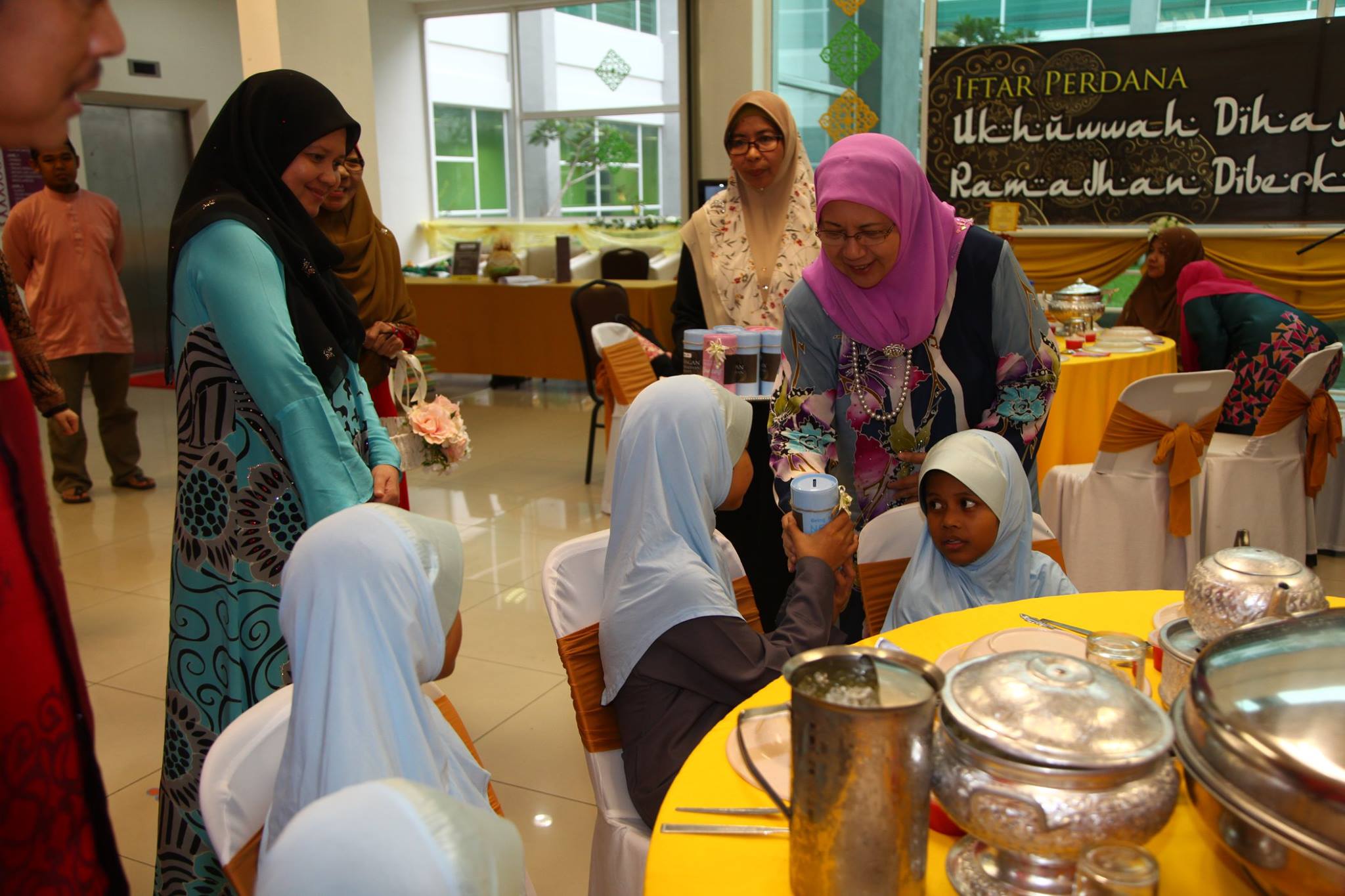 BERTAM, June 4, 2018 - A total of 400 IPPT staff and their family members were celebrated IPPT's Premier Iftar dinner held at the Clinical Research Complex here yesterday.
USM's Vice Chancellor, Professor Datuk Dr. Asma Ismail FASc attended the event and presented donations of eidi and basic necessities to special guests amongst asnaf families, orphans and tahfiz students who were invited to join the event. With the spirit of Ramadhan, IPPT's staff of all position levels had made the initiative to contribute to the donation for the less fortunate group.
Among the objectives is to cultivate family spirit and togetherness among USM IPPT's community with the neighboring society, and at the same time was a fine opportunity for IPPT staff and students to celebrate iftar together this Ramadhan.
Prior to the iftar dinner, a brief tazkirah was delivered by Y.Bhg. Dato 'Al-Ustaz Haji Ellias Haji Zakaria. He reminded about the concept of work as an act of worship and that includes dissemination of knowledge.
He also reminded the attendees regarding the Final Phase of Ramadhan that offers exceptionally huge rewards for the believers.
"Besides multiplying ibadah, our main goal is certainly to make effort in seeking the 'Night of Lailatul Qadr', a night greater than a thousand months," he said.
"However, the last ten days is a period where temptations and challenges are most immense. That would depend on our own decision to prioritize either worldly temptations or the akhirah," he added in his talk.
Also present at the event were Prof. Dr. Ahmad Farhan Mohd Sadullah, the Deputy Vice-Chancellor of Academics & International, Professor Ir. Dr. Abdul Rahman Mohamed FASc, the Deputy Vice-Chancellor of Research and Innovation, and USM's head officers.
Text : Faisal Jamaludin / Photo : Norizan Ishak