DIRECTOR'S 2018 MANDATE BOOSTED SPIRIT AMONG ITS COMMUNITY TO CONTINUE EXCELLENCES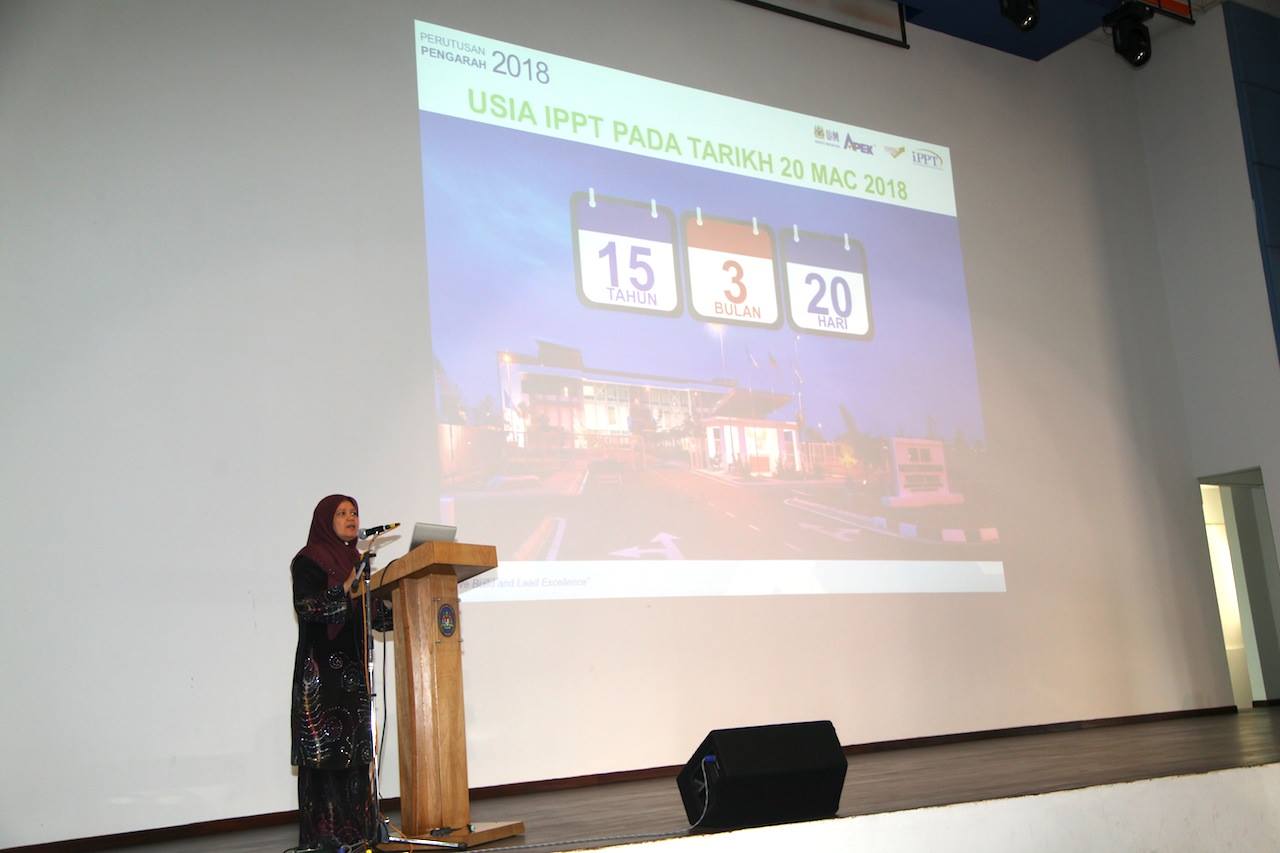 KEPALA BATAS, March 20, 2018 - The Director's 2018 mandate has boosted spirit among its community to help thrive IPPT's excellence this year.
The Director of the Advanced Medical and Dental Institute (AMDI), Dr. Norehan Mokhtar invites all AMDI's personnel to work together in enhancing excellence in line with other departments in Universiti Sains Malaysia in any fields.
The Director urged that at the 2018 Director's Mandate Ceremony held at Dewan Seri Endon, National Audit Department of Penang.
The Director's mandate ceremony saw an attendance of nearly 300 AMDI personnel from various divisions.
Meanwhile in the event, Dr. Norehan Mokhtar also witnessed the launch of Massive Open Online Course (MOOC) and #USMFIT at AMDI level.
Also present at the event were Associate Professor Dr. Bakiah Shaharuddin, the Deputy Director of Academic Affairs, Associate Professor Dr Ahmad Munir Che Mohamed, the Deputy Director of Research and Network, and Dr. Mohamad Yusri Musa, the Deputy Director of Clinical Services.