REGISTRAR'S EXCO DELEGATES VISIT AMDI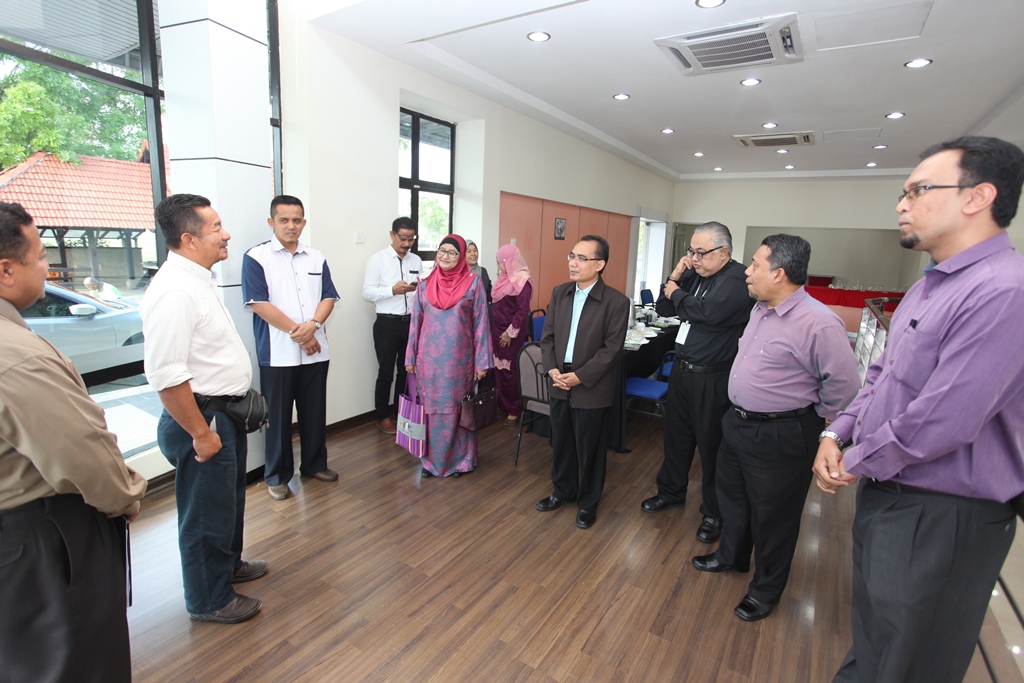 KEPALA BATAS, March 16, 2018 – A delegation of Registrar's Exco led by the Registrar of USM, Dr Musa Ali recently made a working visit to AMDI.
The visit was intended to observe the new AMDI's Management Office. At the same time, it saw a Registrar Exco Meeting held here, involving Senior Administrative officers from all USM campuses.
The delegates were brought around to visit the new Director's Office, administration division, academics division, library and lecturers' office blocks.
Also present at the visit was the Senior Deputy Registrar of Human Resource Division, Encik Mohd Saad Din, the Senior Deputy Registrar of Students Affairs & Alumni Division, Encik Mohamad Abdullah, the Senior Deputy Registrar of Academic Management Division, Mrs Noriah Mohamad, the Senior Deputy Registrar of Health Campus, Encik Yusoff Abdullah , the Senior Deputy Registrar of Engineering Campus, Mrs. Rohilatifah Harun, and the Information Technology Assistant Officer of Registrar's Department, Mrs. Roshita Shariff.
The Registrar's Exco Delegation was welcomed by the host's representative, the Deputy Registrar of AMDI, Mr. Ihsanul Anwar Shamsur Rahim and the Chief Mechanical Engineer, Mr. Saiful Bahri Abd Jamil.