AMDI STRENGHTHENS COLLABORATION WITH UNIVERSITÉ DE LORRAINE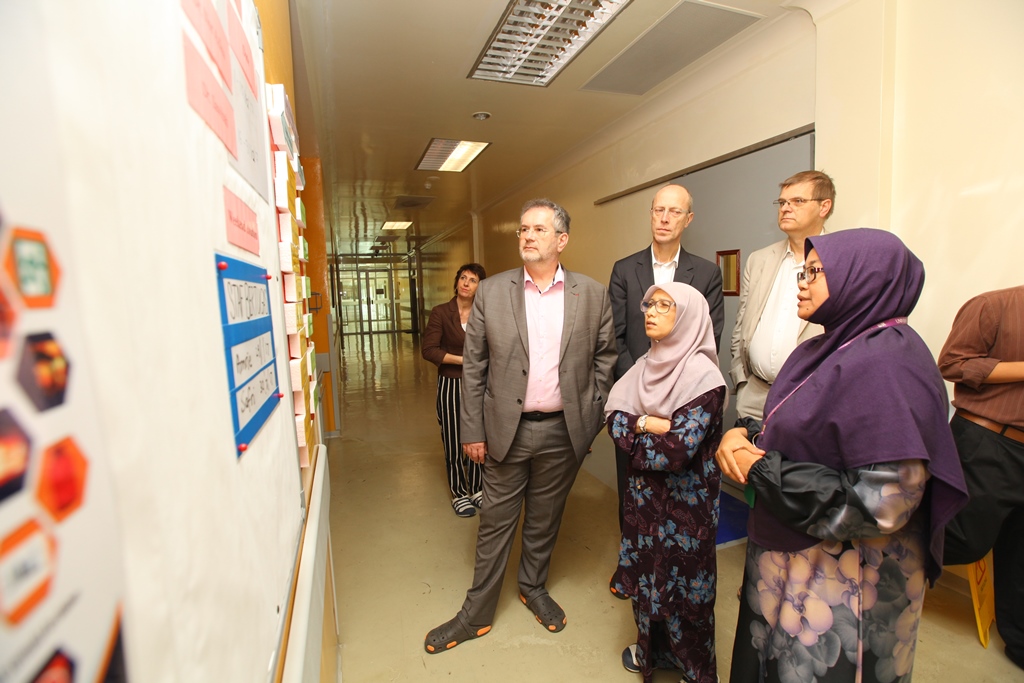 KEPALA BATAS, February 20, 2018 – Advanced Medical and Dental Institute, USM received an academic visit from the Université de Lorraine (UL), France. The delegation of 5 from UL's top management was led by its President, Professor Pierre Mutzenhardt.
The discussion chaired by the Deputy Director of Research Network and Development, Associate Professor Dr. Ahmad Munir Che Mohamed was intended for the creation and exploration of collaborative opportunities in academic programs and research collaborations aspects.
Through the discussion session, each involving university also earned an opportunity to introduce themselves as well as develop better insight into AMDI USM.
For the record, USM and UL have been collaborating for the past 20 years and various cooperative efforts have been carried out including the Erasmus Mandus program, joint research, and exchange of students and academic staff.
The session then proceeded with a tour to the Animal Research Complex to visit the laboratory and services offered here.