WORKSHOP ON QUALITATIVE RESEARCH METHOD: FOCUS GROUP DISCUSSION AT AMDI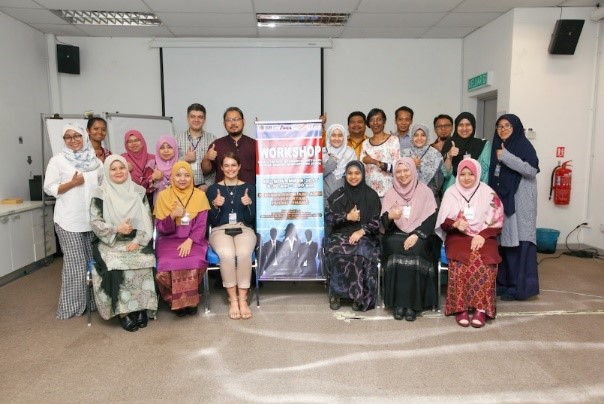 BERTAM, 16th November 2017 - Focus groups are increasingly used and rapidly gaining popularity in health and medical research. Focus groups are like other qualitative research methodologies provide a systematic, in-depth evaluation of a question that may not be easily answered through quantitative methods. In other fields, focus groups are used as an instrument to involve people in the decision making process.
Integrative Medicine Cluster (IMC), hosted a workshop on Qualitative Research Method: Focus Group Discussion, which was held at Seminar Room, Animal Research Complex, Advanced Medical and Dental Institute (AMDI), Universiti Sains Malaysia (USM), Bertam, Kepala Batas, Pulau Pinang. The workshop was officiated by the Director of AMDI, Dr Norehan Mokhtar. It was a one-day workshop designed to provide theoretical knowledge and hands-on practical experience of designing topic guides, moderating and analysing focus group data.
A total of 16 participants consisting of USM staff, academicians, biostatistician and postgraduate students, staff from Malaysian government agencies and hospitals, and an undergraduate student from a private university attended this workshop.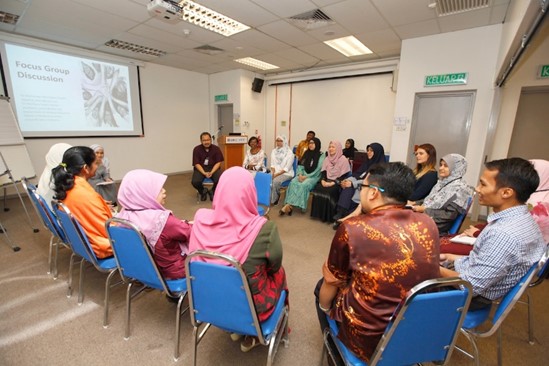 The trainers were Dr Muhamad Saiful Bahri Yusoff, Head of Medical Education Department and Dr Nurhanis Syazni Roslan; both are medical lecturers, medical educationists from School of Medical Sciences, USM. Dr Muhamad Saiful Bahri had received training in focus groups from University of Oxford while Dr Nurhanis Syazni had conducted several qualitative research and moderating focus groups for the past two years. Both shared their knowledge, expertise and valuable experience in conducting focus groups in medical education research.
The workshop started with Dr Muhamad Saiful Bahri moderated a simulation of focus group on a question; "Why less researchers conducting qualitative research?" without the participants noticed that they were involved in a real life focus group environment. Subsequently, he and Dr Nurhanis Syazni gave their informative talk on basics in qualitative research and explained focus groups principles and practical guidelines which include planning, facilitating and analysing focus group. Participants were divided into small groups and each of them had to moderate their own focus group on various topic of interests.
Overall, based on the feedback received, the participants get a meaningful insight about focus group discussion; the content of the workshop was found comprehensive, informative, eye opening and the course provided the participants opportunity to experience through practical approaches.
Text : Dr Husnaida Abdul Manan on behalf of the workshop committee.