47 AMDI'S STUDENTS ARE AMONG THOUSANDS OF GRADUATES AT THE 55th USM CONVOCATION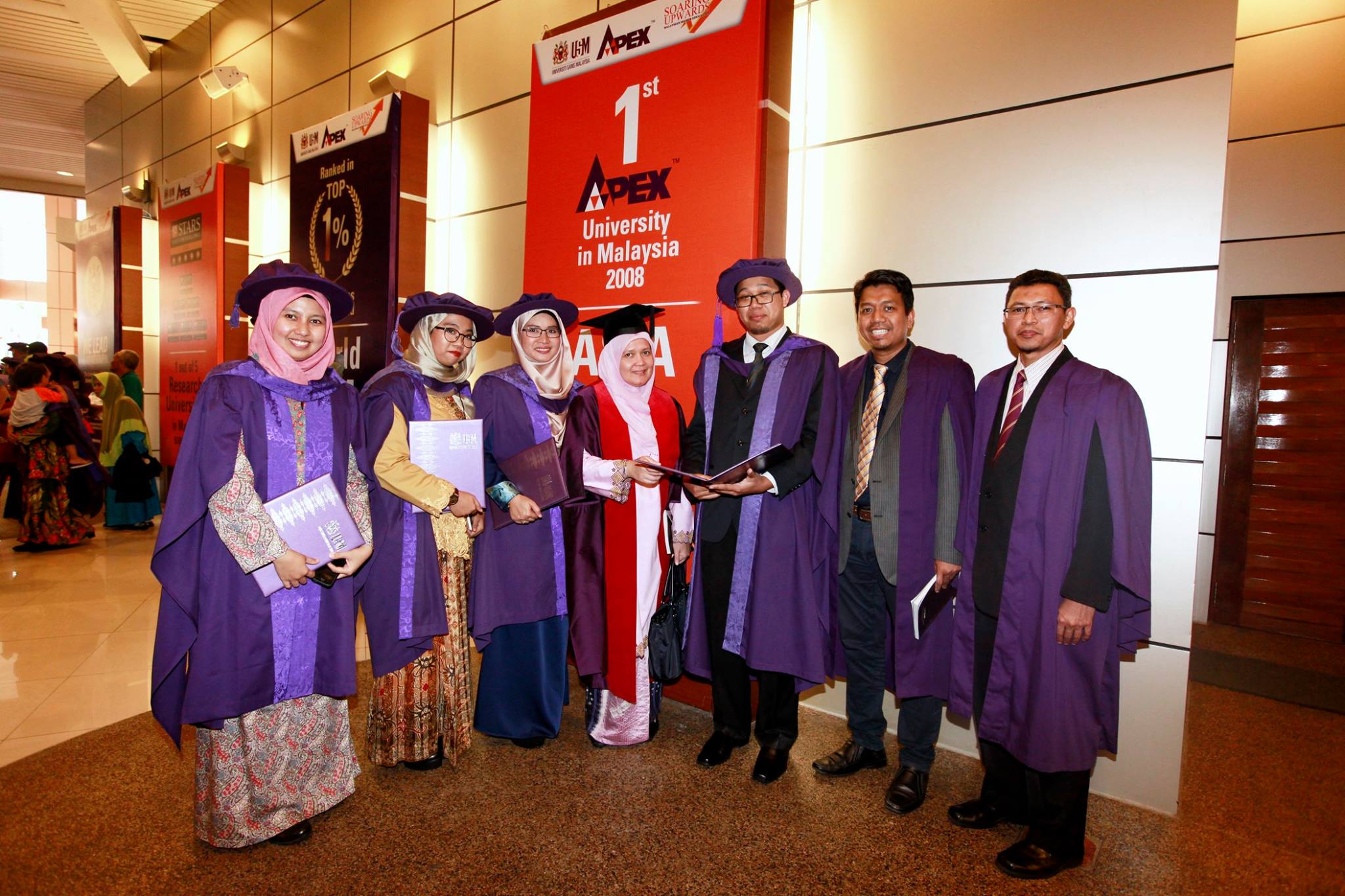 PENANG, 28 October 2017 – A total of 47 graduates of the Advanced Medical and Dental Institute, Universiti Sains Malaysia received their Master's Degree and Doctorate Degree in conjunction with the 55th USM Convocation Ceremony held from 2nd November at Dewan Tunku Syed Putra, USM Main Campus.
Out of the 47 graduates, four graduates obtained their Doctor of Philosophy while the rest their masters. The Opening Ceremony of the 55th USM Convocation was conducted by D.Y.M.M. Tuanku Syed Sirajuddin Ibni Al-Marhum Tuanku Syed Putra Jamalullail, Chancellor of USM.
In this convocation ceremony, Prof. Dr. Antonio Francesco Corno, a paediatric heart surgeon was awarded the Honorary Doctorate of Medical Sciences while former USM Deputy Vice-Chancellor of Research and Innovation, Datuk Dr Muhammad Idiris Salleh was awarded the Emeritus Professor Award.
This convocation witnessed 6,850 Universiti Sains Malaysia (USM) graduates receiving their first degree and diploma.2,043 were graduates of Doctor of Philosophy and Masters, 4,759 graduated with a Bachelor's Degree and 48 graduates obtained their Diploma in Nursing.