VOLUNTEER PROGRAM STRENGTHENS BOND WITHIN AMDI COMMUNITY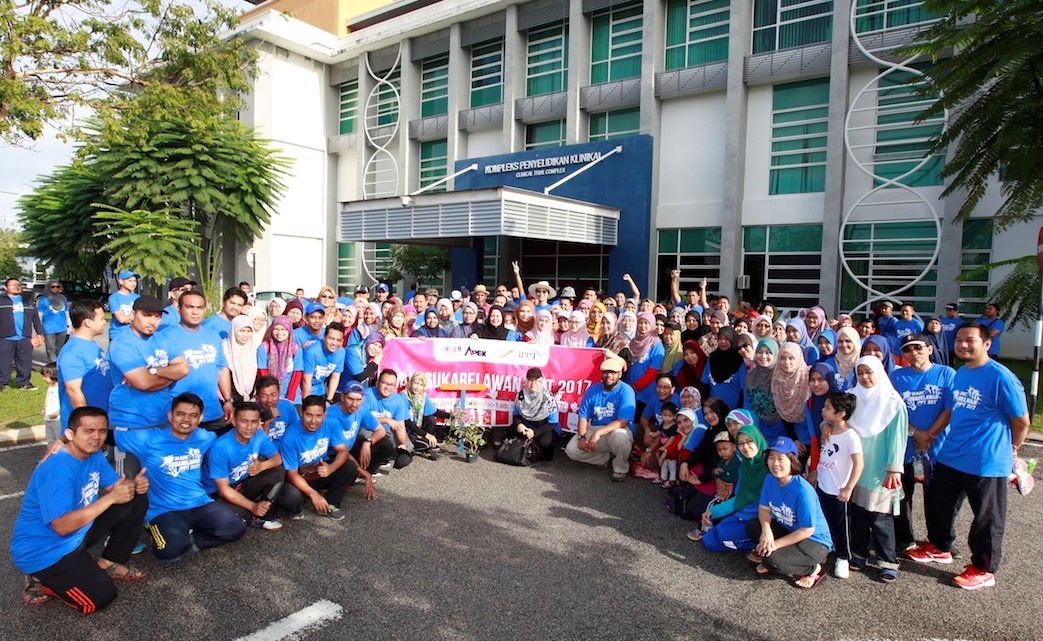 BERTAM, September 30, 2017 - Around 250 staff and students of Advanced Medical and Dental Institute, Universiti Sains Malaysia made the 2017 AMDI Volunteer Day Program a success.
The program that was held for the first time aimed at promoting the spirit of volunteering among AMDI's employees and students, and helped strengthened the bond among its community.
This program involved cleaning and beautifying the surroundings of the campus including the opening of Taman Mas Cotek as a special nursery in front of the Clinical Research Complex (CTC).

According to Dr. Norehan Mokhtar, the Director of IPPT, she was impressed with the enthusiasm shown by AMDI community in volunteering.
"The presence of all today is an indication of the solid support provided by everyone in ensuring our endeavor today will be successful," she said.
"I truly hope that this program will be one of the annual events of AMDI."
"We initiated our own campus activities this year and in years to come, we will expand this volunteering activity to the outside community," she added in her opening speech of the program.
The half-day event also saw participation of AMDI COMBI Volunteer (Communication For Behavioral Impact) which is a program under the Ministry of Health Malaysia with an objective to empower the role of community in preventing and controlling occurrence of diseases, especially dengue fever.
Also present at this event was the Deputy Director of Academic and Student Affairs, Prof. Madya Dr. Bakiah Shaharuddin.