RECOGNITION OF EXCELLENCE GIVEN TO USM LABS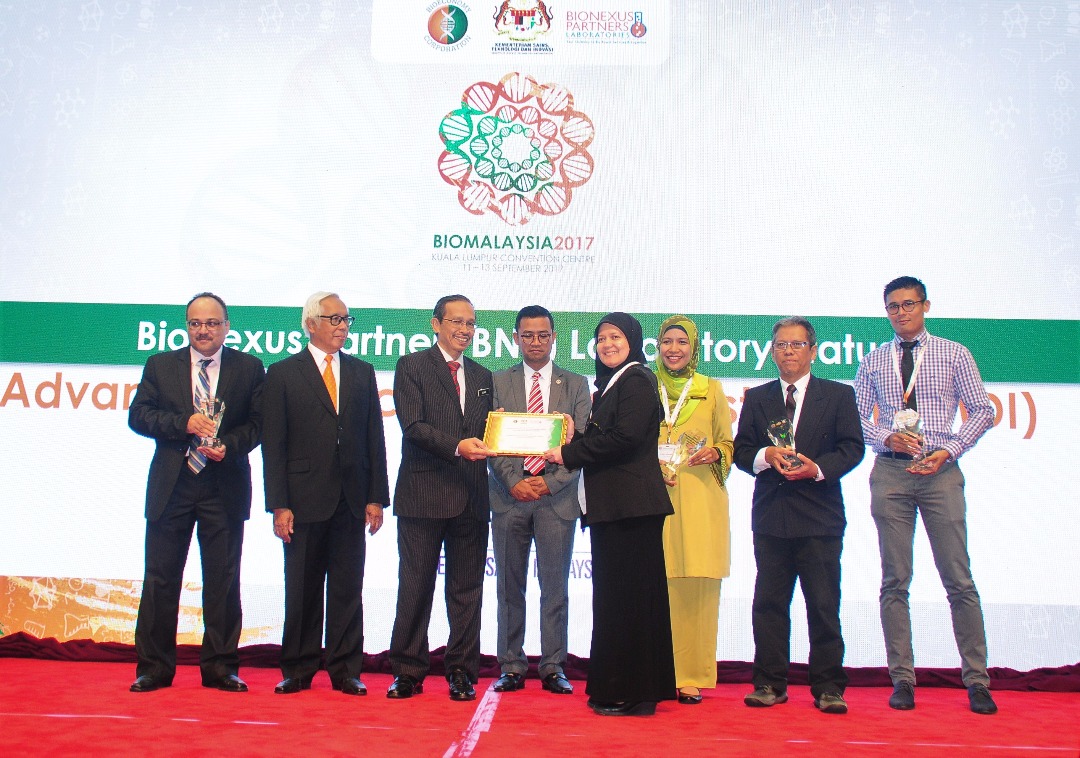 KUALA LUMPUR, 11 Sept 2017 – The excellence achieved by two laboratories under Universiti Sains Malaysia (USM) have been given recognition by the Bioeconomy Development Corporation here today.
The Analytical Biochemistry Research Centre (ABrC) has been chosen for the Bionexus Partner (BNP) Excellence Award 2017 in Bioanalytical Services while the Preclinical Translational Unit at the Advanced Medical and Dental Institute (PTU-IPPT) was recognised with the Bionexus Partner (BNP) Laboratory Status which is valid until 31 December 2021.
Both recognitions were awarded by the Chief Secretary, Ministry of Science, Technology and Innovation (MOSTI), Datuk Seri Dr. Mohd Azhar Yahaya, representing the Minister of MOSTI in conjunction with the officiation of BioMalaysia and Asia Pacific Bioeconomy 2017 at the Kuala Lumpur Convention Centre (KLCC).
The recognitions were awarded for the service excellence of the existing and new BNP laboratories in providing access to the industry in terms of services, facilities and lab expertise to support the commercialisation efforts of research and development (R&D) of bio-based products.
Text: Marziana Mohamed Alias / Translation: Mazlan Hanafi Basharudi (MPRC) / Photo: Fairus Md Isa