GALAKSI R-3 & PROTECH WINS GOLD AWARD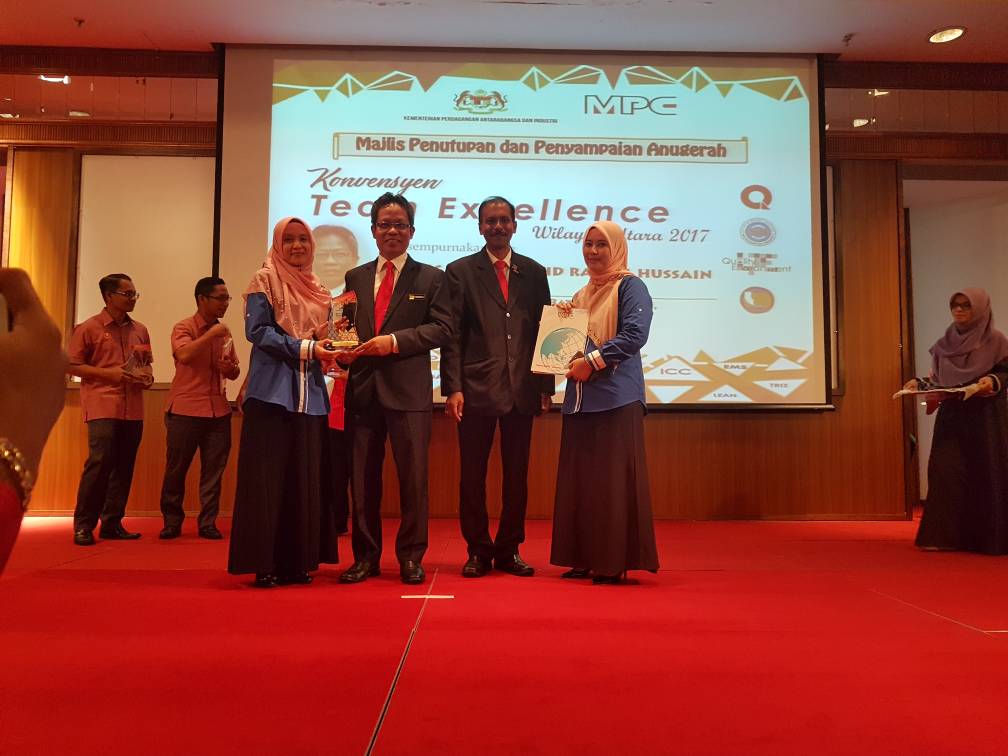 BATU FERINGGHI, August 16, 2017 – Galaksi R-3 and Protech groups from Advanced Medical and Dental Institute (AMDI), Universiti Sains Malaysia (USM) won the Gold Award in the 2017 Northern Territory Team Excellence Convention.
This year, the Galaksi R-3 Group or GR-3 came up with an innovative product named Pro-Gait17.
According to GR-3's group leader, Syuhadah Sufian, Pro-Gait17 is a tool to aid patients who had problem walking.
"By utilizing this tool, the period of treatment has successfully been reduced while maintaining the same quality of treatment and shortening recovery period. Its light, simple, portable, safe, and ergonomic structure allows a 3 in 1 exercise training which are walking, coordination and body balance" she explained.
According to Syuhadah, "based on the potential, the tool is capable of contributing significantly to stakeholders especially patients and the community."
"We believe this tool can be further commercialized as it is the only portable walking aid tool that combines hoist function and elliptical movement in Malaysia."
Prior to this, GR-3 Group produced Medi-Bike Exerciser and obtained various successes even at international levels.
For Protech group, the e-Method Verification system,e-MEVA, was built to overcome problems when performing calculations in the verification process of medical diagnostic tests in the MS ISO 15189: 2014 clause that required every medical diagnostic laboratory to carry out the verification process.
According to Muhammad Amali Kamarudin, as the leader of Protech group, this success is the result of cooperation among group members who never gave up.
"They were since in thinking creatively and innovatively in performing core duties and voluntary tasks."
"We will make some improvements to meet the latest international needs by upgrading e-MEVA's system to be more sophisticated and function according to user preferences."
"In addition, our group will attempt to try marketing the product to response to the organizer's call in creating revenue from our innovation," he added.
The 2017 Northern Region Team Excellence Convention organized by Malaysian Productivity Corporation (MPC) was held at Bayview Beach Resort, Batu Feringghi.