POSTGRADUATE COLLOQIUM AS A RESEARCH FINDINGS GROUNDS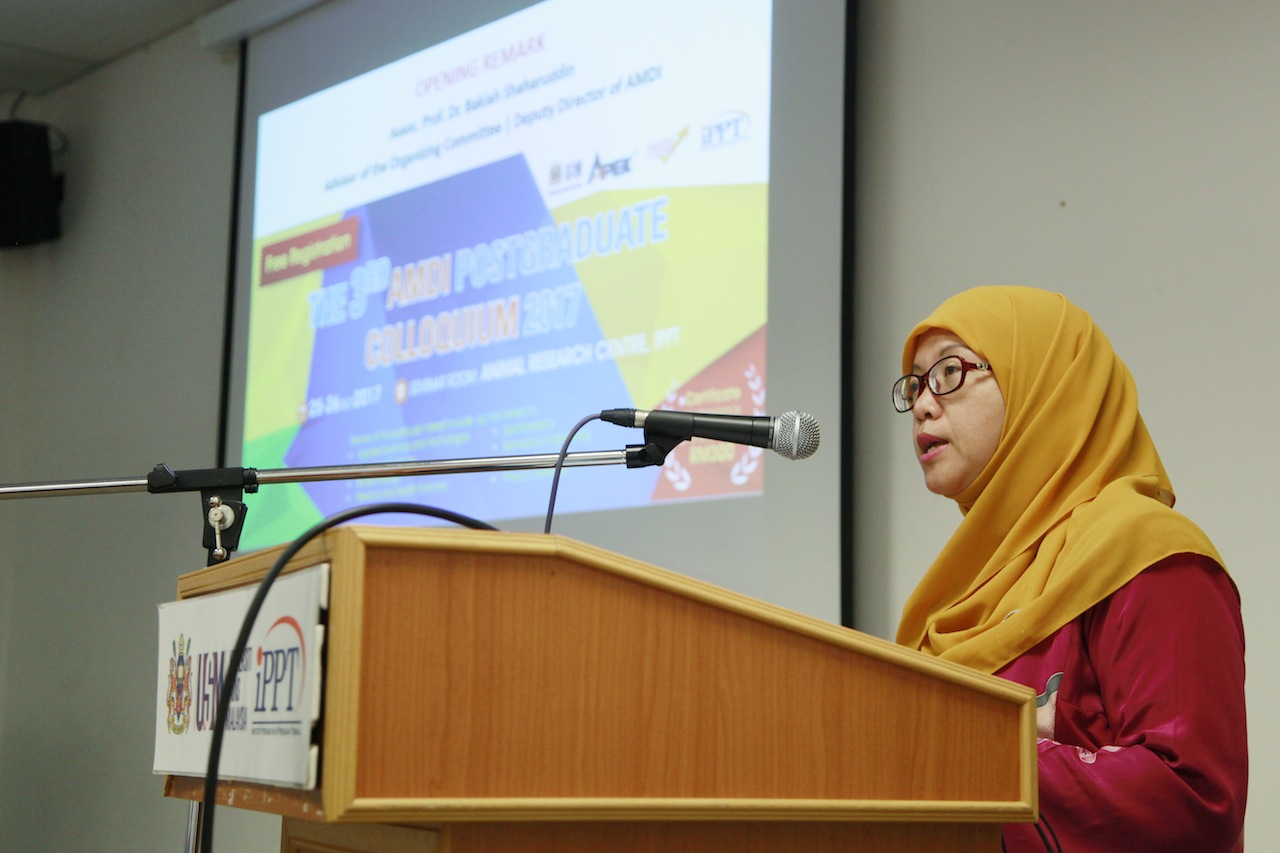 BERTAM, July 25, 2017 - Advanced Institute of Medicine and Dental Institute, USM organized "The 3rd AMDI Postgraduate Colloquium 2017" held at the Animal Researc Complex, beginning today till the 26th of July 2017.
This colloquium served as a platform for all postgraduate students in AMDI to share their research outcomes and to discuss current trends in their research field.
According to Deputy Director (Academic and Students Affairs) of AMDI, Assoc. Prof. Dr. Bakiah Shaharuddin, this colloquium also enabled ideas to be exchanged with more experienced academicians in the research field.
"Through this colloquium, we will see young researchers from this institute reveal their research capability which was nourished here, and share their interesting discoveries", she said.
"I strongly hope that this colloquium will provide a valuable experience to all participants and subsequently, that they would be able to contribute to the future research development" she added during the opening speech of the colloquium.
Among the speakers at this two-day program included Dr. Abdul Rashid Aziz from Singapore Sports Institute and three other speakers, Prof. Dr. Liong Min-Tze (Center of Industrial Technological Studies), Assoc. Prof. Dr. Siti Noor Fazilah Mohd Noor (AMDI) and Dr. Mohd Ghows Mohd Azzam (Center of Life Science Studies) from USM.
40 students participated in this colloquium including 26 students who presented their research outcomes. Their presentation covered various topics including Medical Science and Health, Applied Science and Technology, as well as Chemical and Physical Science.
Apart from that, dialogue sessions were held with those from the industry regarding career opportunities in translational research.